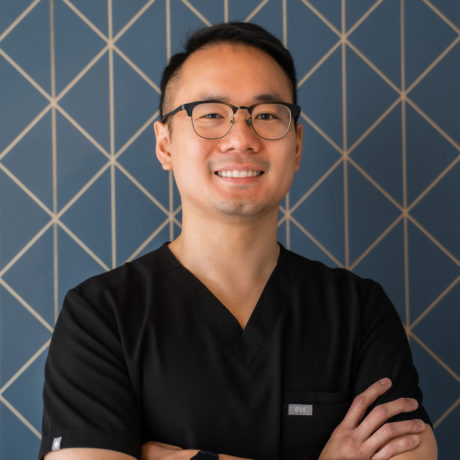 Dr. Tim Lau
Partner
Chiropractor
Registered Massage Therapy
Acupuncture / Custom Orthotics
Dr. Tim Lau is a results-based chiropractor with a focus on working with you to reach your healthcare goals. Using a combination of muscle release therapy, gentle spinal adjustments, acupuncture, and movement assessments, he is able to work with you and your busy schedule to relieve your pain, restore your function and help you rethink your health.
His expertise has helped many people with postural injuries, headaches/migranes and sports-related injuries affecting the neck, back, shoulders, hips, knees and ankles. If you need it, a treatment plan is created and customized to you as a patient to target your most concerning issues – whether it's the tight muscles or "knots" in your shoulders or helping your knee move better after a run, he is here for you.
He holds a Doctor of Chiropractic from Canadian Memorial Chiropractic College, clinical acupuncture diploma from the Ontario Acupuncture Council, Massage Therapy from the Royal Canadian College of Massage Therapy and Bachelor of Science from the University of Guelph.