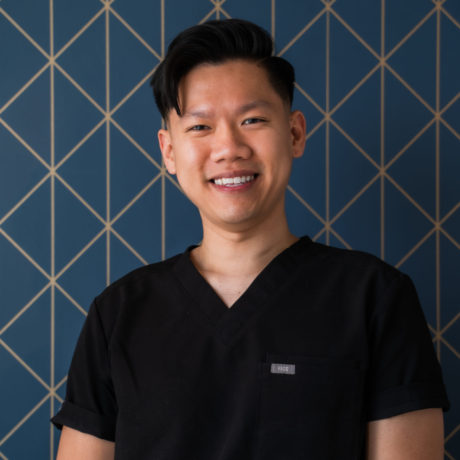 Dr. Dan Dao
Partner
Chiropractor
Registered Massage Therapy
Acupuncture / Custom Orthotics
Dr. Dan Dao has vast clinical experience in private care and public university health teams. Special interests include: neck/postural strains, headaches/migraines, TMJ dysfunction, nerve pain of the arm and hands, rotator cuff and lower kinetic injuries of the hip, knees, and feet.
His treatment focuses on combating bad pain with 'good pain' with deep tissue release/stretch and joint movement. Dr. Dao truly believes that the key to successful treatment is to identify the right diagnosis. Previously, he served with medical physicians as a consultant for second opinions and complex diagnoses.
He attained his degrees in Doctor of Chiropractic, Bachelors of Health Sciences with honours, ACO Acupuncture diploma, CCMI Concussions Management, GLA:D Arthritis Care, and RCC Massage Therapy. He is also a proud volunteer for the Merit Award Bursary program which helps high school students suffering from hardship with financial scholarships and bursaries for a chance to pursue post-secondary education.